Last year I was asked to be the Director of Photography on Purplecoat Productions' latest short film 'Sad. Man. Smiling'; it was to be a 30 minute short and to show the world what we could achieve as self-funding film makers. The story revolved around protagonist Peter Pacino (played by Paul Carmichael) who was having a tough time of it and being forced into making another bad zombie film; during filming (within Sad. Man. Smiling.) there is an actual zombie outbreak.
We filmed this over several weekends in late 2014, on Canon DSLR's also using Magic Lantern (5Diii, 5Dii and 600D), we lit scenes with whatever we could get our hands on each weekend, and the lenses we used ranged from Canon L glass, to Samyang Primes and even Olympus 35mm Film lenses with an adaptor; we again used what we could get. We shot for one weekend in Snowdonia National Park, Wales; this was the weekend we hired a Movi M5 from Movi-Hire.com, in Leeds.
Renting the Movi M5
We had the Movi from friday afternoon till monday morning, which was more than enough time as we were only filming on the sunday, this left me lots of time to practice setting it up and to work out what settings would be best for our setup; and obviously I filmed myself in a mirror. I had previously completed a training course with Movi-Hire in 2014 because I wanted to see the system in person and see it in action. This meant I knew what to do, I just had to refresh myself; this lead to setup on the day and future alterations being fast and efficient.
I had a few reasons why I wanted to hire a Movi over using just a shoulder rig or a fig-rig, this was mainly the style and stability that a 3 axis gimbals provides; they are unique and far superior to anything else. When 'balanced' correctly the Movi corrects any motion added to the rig far better than if you were just 'gentle' with a shoulder mount or fig-rig. Also a large reason was it's ability to be held low to the ground, or held high up and even passed off between people without the audience realising what was happening behind and around the camera, when done correctly.
Note: One thing I did notice when reviewing footage was it's inability to remove shake that was added by the operator. For example I did a form of crane shot by holding the Movi in a squat position and then standing up slowly. As expected I shook a bit when holding position and this did pass through to the camera; it would appear minor movement isn't countered by the system, but the larger movements are.
What's Possible
We had one big shot that was only possible due to the Movi and this involved all three of us operating. Adam and Aaron held either side of the camera (on a small ridge) focused on Jamie Peacock's hands, who was tied to a tree, the camera than was raised by Adam and Aaron to show his face as Paul applied duct tape to his mouth. Paul then delivered a few lines to Jamie and walked away; as Paul walks away the Movi was moved backwards and passed off to myself, by grabbing the top handle, and I finally walked back slowly lowering the Movi closer to the ground. This whole movement took a few attempts to get the pass-off and timing correct but in the end it looked great. I believe this wouldn't have been possible with a fig rig due to the pass-off, which would have had noticeable wobble when I grabbed the rig. As much as a fig rig reduces wobble due to your hands being away from the camera, anything more than personal motion is noticeable.
Focus
A couple of downsides for our production involved focus and monitoring. We didn't have the cash to rent the follow focus and motion control units, meaning when the camera was on the rig and recording, you couldn't pull focus. This forced us having to make sure we would be in focus before pressing record for the entire take, we also used higher F-stops (typically F2.8) and shorter lenses (often the Samyang 35mm T1.5) to prevent focus from drifting too much; also when operating you weren't just concentrating on framing but also your distance from actors to keep them sharp. We did comfortably manage throughout the day and I think having to setup focus motors and choreographing who was doing what and when would have only slowed us down, having no time to plan in advance.
Monitoring
The other issue we had was the monitor we used. As the 5Diii was in the Movi's cage all day, it was tough to see what you were shooting on the back of the camera unless you were in 'upside-down mode' (when the camera was at the top of the rig). We used the Small HD monitor that comes with the Movi from Movi-Hire all day (until it stopped turning on, presumably because of cold batteries) I believe it was the 'SmallHD DP4'. I'd not used external monitors before (only viewfinders and camera LCDs) but the clarity of this screen is fairly low, and seeing if focus is sharp was tough at times. The monitor accepts a 1080p signal but the screens resolution is only 480p, as it's a budget monitor, so doesn't show the image at it's best, as you'd expect being a budget version. However using it is entirely necessary when using the Movi due to the position of the camera's LCD (which is a higher quality screen as it contains over 3x the pixels). The DP4 does have features that the Canon LCD doesn't have natively, such as focus peaking (although not that obvious or customisable), zebras, histograms and a whole host of other features that are at time mandatory to get shots correct
We only ended up with one static shot that was noticeably soft on the actor's face, and I'd put this down to it being one of the first shots of the day, and the operator believing it was sharp; the focus was very close to being correct, but was on a guitar's head, only a few inches from where the focus should have been. This shot was also overexposed by about half a stop and some highlights were blown in the background, so altogether this shot annoys me as it's not right; but fortunately it is only to be used briefly and hopefully won't stand out too much when cut and graded.
Wobbly Images
One final problem we had, which I'd put down to our lack of experience and as a teething problem, not an issue with the gear we used. When reviewing our footage afterwards for any mistakes I noticed a slight wobble on a lot of the footage, which looked like the Movi was trying to compensate for more weight than it was dealing with. It looked like the tilt axis (up and down) was correcting too far and so raising too high, then correcting again downwards and repeatedly throughout shots. I'm assuming I set the stiffness (controlled via an android tablet) too high when configuring it, and this was unnoticeable when filming as it's so subtle and you are often watching your footing more than the screen when operating and moving. Warp stabiliser in Premiere Pro and After Effects does a great job at removing it as long as there's not too much movement in the shot to confuse the engine, but at times I think it will struggle; but we shall have to see. Again though, this was my fault when setting up and not the Movi's.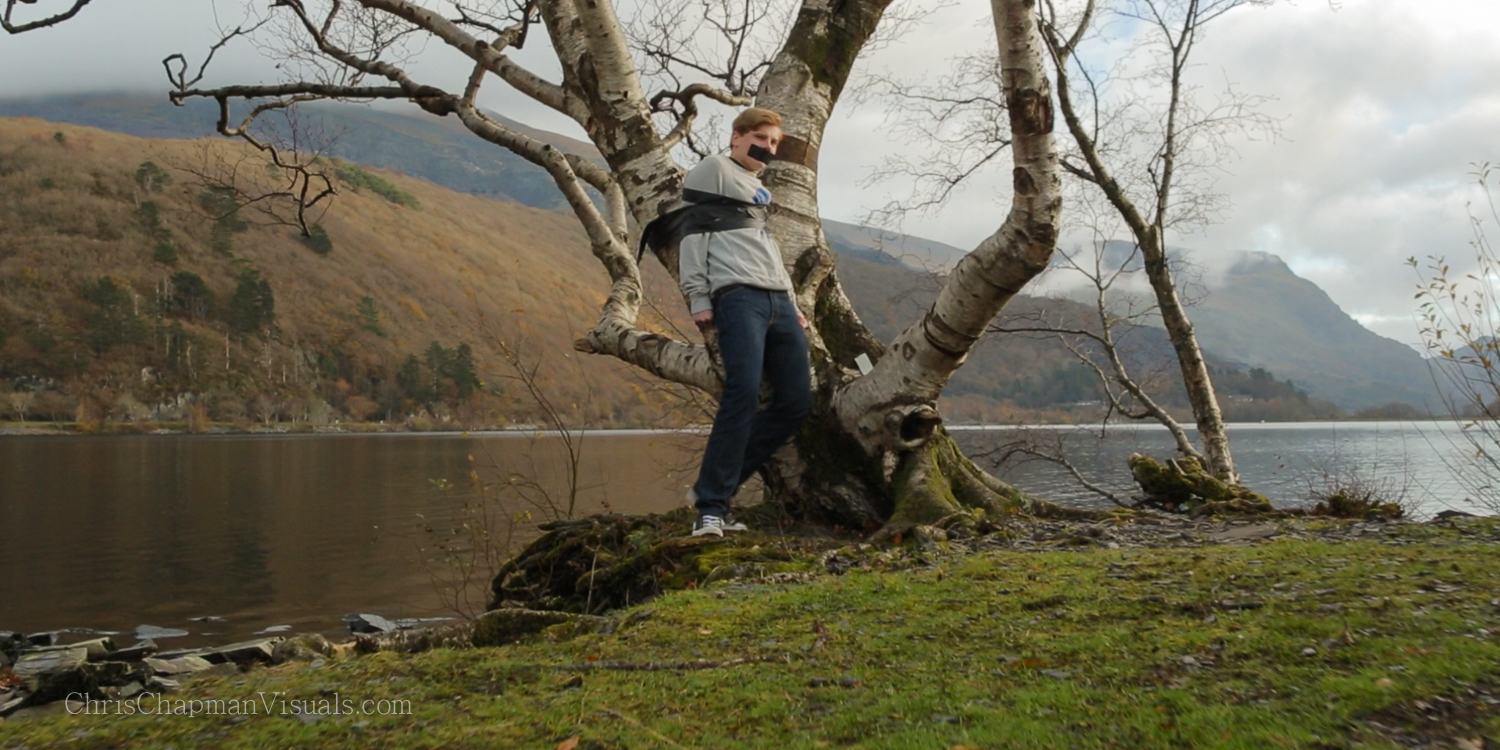 Overall
I am very happy we rented the Movi, I don't think we would have got the quality of footage we did without it, and the issues we had on the day were definitely manageable. It is certainly something I wish I could use more often, and with the additional focus and motion control panels to ensure total control when recording. I'd recommend Movi-Hire for rental as it was easy and is a great price for the gear you get. It'd be great to hear anyone comments on how they've fround the Movi or equivalent gimbals such as the 'DJI Ronin' or 'Be Steady Four'.
Sad. Man. Smiling will be premiering on the 2nd April in Liverpool at FACT, get your tickets here: http://bit.ly/1uPALgU
Also please view the Purplecoat Productions' Facebook page and my own for updates.