This years iPhone refresh was a little different to every other year. For one, Apple decided to skip the S model of the iPhone 7 and leap straight over to iPhone 8 with the changes they had made; I think there is little difference in reality, mostly just wireless charging, a glass back panel and a new larger camera sensor. They then also debuted the iPhone X which isn't released until November, with potentially a lot of customer having to wait until 2018 to get one. The larger sensors in the cameras is a big positive for anyone interested in the iPhone's camera (although I've seen many people very sceptical about the reality of Apple's claim) it would essentially mean larger pixels as the megapixel count hasn't risen. But the biggest change instead came with the latest image compression changes in iOS11, which was announced at WWDC in June.
I'm going to go out on a limb here, and assume that practically every consumer available digital camera since the dawn of digital cameras, has been able to, and has primarily stored images in JPEG. It has been the a major standard in photo compression design since 1992; which is 25 years as of writing this is in 2017. JPEG is excellent in a variety of ways: it is flexible in terms of file size, it is readable by all computers, phones, cameras etc, and it does a good enough job for your average consumer; but it is also 25 years old and could do with an update. The downsides of JPEG include it's limitation of an 8-bit colour space, it only works with editing in a destructive/copy manner, it can't be transparent, and it is now seen as larger than what would be ideal with todays needs - enter HEIF compression.
What is HEIF - The Positives and Negatives
It is a new media standard, developed by the MPEG group in 2013 (finalised in 2015) and has been designed to work as an image container, which can hold many items of data together, while utilising the H265/HEVC video codec. On top of images it can also support audio, depth information, thumbnails, and other things; making it an ideal one stop shop for all media on a consumer photo device.
I'm only going to be discussing the still image portion in this blogpost, but there are plenty of articles and other peoples research available online about the benefits of H265/HEVC; which I am all for, and actually excited to see implemented fully. There's a really good article on 500px by Kelly Thompson who explains the benefits of the HEIF format in technical detail if you are interested - Link
I believe there are three main benefits of using HEIF:
- Lower file sizes due to better compression, approximately half the size
- Higher image quality overall and a potential 16-bit colour space, useful as the iPhone camera is 10-bit
- Non-destructive editing, as HEIF is a container, not just an image
All three of these main benefits greatly help the average user, and professional users alike. Imagine your 50GB of photos on your iPhone now only requires 25GB of space, they also look better and editing doesn't create a copy; you could realistically get the 64GB iPhone 8 instead of the 256GB model, saving yourself money. And for anyone bothered about image quality, we can now access the full 10-bit camera sensor with the normal camera app, and achieve higher image quality all the time, no more going to other applications.
The negative of HEIF currently is the usual issue with any new technology, it isn't supported by everyone yet, and that will take time. For anyone not sure they want to make the move right now, you can reset the camera app to carry on shooting JPEG's as you have been doing. However I would suggest the following: allow the camera to shoot in HEIF, but at the bottom of the settings tab for 'Photos' there is an option for 'Automatic' when 'Transferring to a Mac or PC', which will create a JPEG whenever you transfer a photo to a service that doesn't support HEIF yet - meaning you can shoot in the space saving HEIF format but send JPEGs to anyone who can't read them, and you'll never notice the difference, as it's done in the background.
Questions when HEIF was announced
On top of the main question we all have of 'How do we say HEIF?' I had a few other questions with how it was going to be implemented to current users. At the time I was running an iPhone 7 Plus and an iMac with El Capitan, and didn't want to update the iPhone to iOS11 until I had a few answers; however when I upgraded to an iPhone 8 Plus I didn't have any choice. Usually upgrading to a 'dot zero' release of anything comes with problems, but most of my scepticism came from Apples handling of other polarising decisions, where they make a choice and force it upon all users whether you like it or not, and there can often be no forewarning or back support for old hardware or software either. Recently there has been the decision to scrap the headphone jack from iPhone 7 onwards, no ports other than USB-C on the new Macbook Pro, Final Cut Pro changing dramatically after FCP7. Annoyingly Apple can often be the correct decision in hindsight, but not always.
My main questions at the time, revolved around how it would be implemented and how do I get access to the best quality:
Would my current photos be converted to HEIF?
I can save around 15GB of space on my phone if this was the case.
What can read the new format?
If only my iPhone can read them then the images are pretty much useless to me.
Can I choose to go back to JPEG if I want to?
As there is a chance I may not want HEIF right away, or even at all, can I go back without repercussions.
Will other image iOS apps support it (Instagram, Snapseed etc), and if they don't, what will happen?
If Im shooting higher quality I want to be able to use that in editing, whether that is in Lightroom, Snapseed or Instagram. If I can shoot a skyline without banding in the sky, I want to be able to edit and share it like that.
Can I open them on my Mac in Lightroom, to get the images full colour range?
The photos may look good on my phone, but I want to open them in Lightroom to get the maximum flexibility and do some pixel peeping.
Can I convert them to a codec other than JPEG to share them?
It's all well and good shooting in HEIF but if I can only share them as a JPEG what is the point, I want to export as something else like a DNG or a TIFF to get the full image.
Many of my questions are likely not be of interest to your average consumer, but as someone who enjoys compression (seriously) and getting the best quality, I want to know; and I'm sure many others do too. As this is all still relatively new I expected to to do some first hand research. In June when the change to HEIF was announced I was sceptical and not sure I wanted to change right away (see questions above) but when I got the iPhone 8 Plus I decided to go all in and work out any problems as they came about - fortunately I was going to Prague a week later so decided to use that as an opportunity to push the phone's new sensor and new image codec, and see what I could get out of it.
Using the iPhone 8 Plus and HEIF
When shooting on an iPhone and aiming for the best results ideally I would want to be shooting in apps that can capture a less compressed image, such as DNG in Lightroom Mobile, or as a TIFF in ProCam. But this isn't always ideal as it requires unlocking the phone to load the app, and I had them both crash on me a few times when testing, which means you've missed the moment; not ideal if you're trying to capture something there and then. So I decided to just use the standard Camera app and see what it could do, I also shot in Filmborn a few times as it is lovely, but that still only uses JPEG for now, so not ideal for testing HEIF.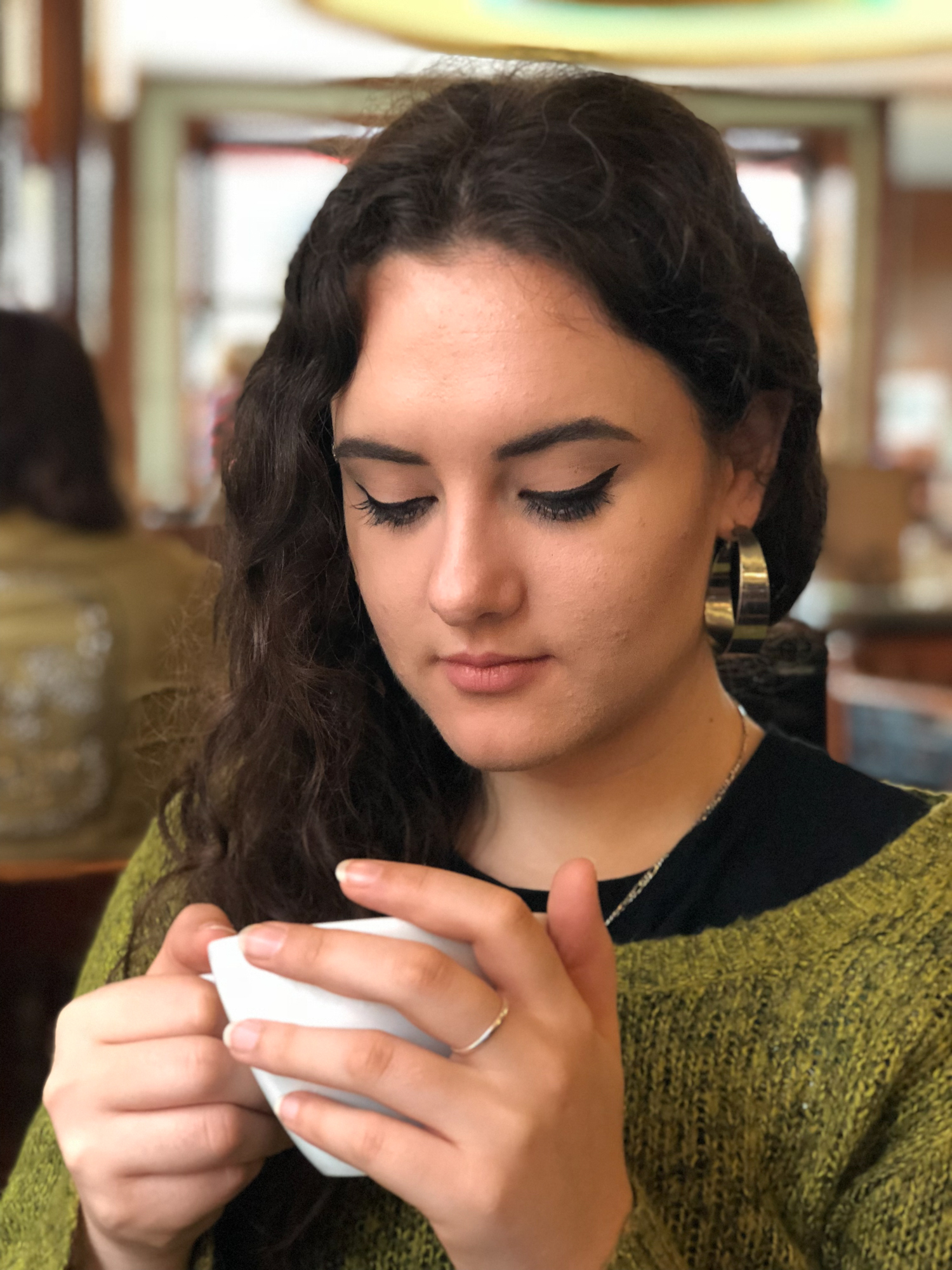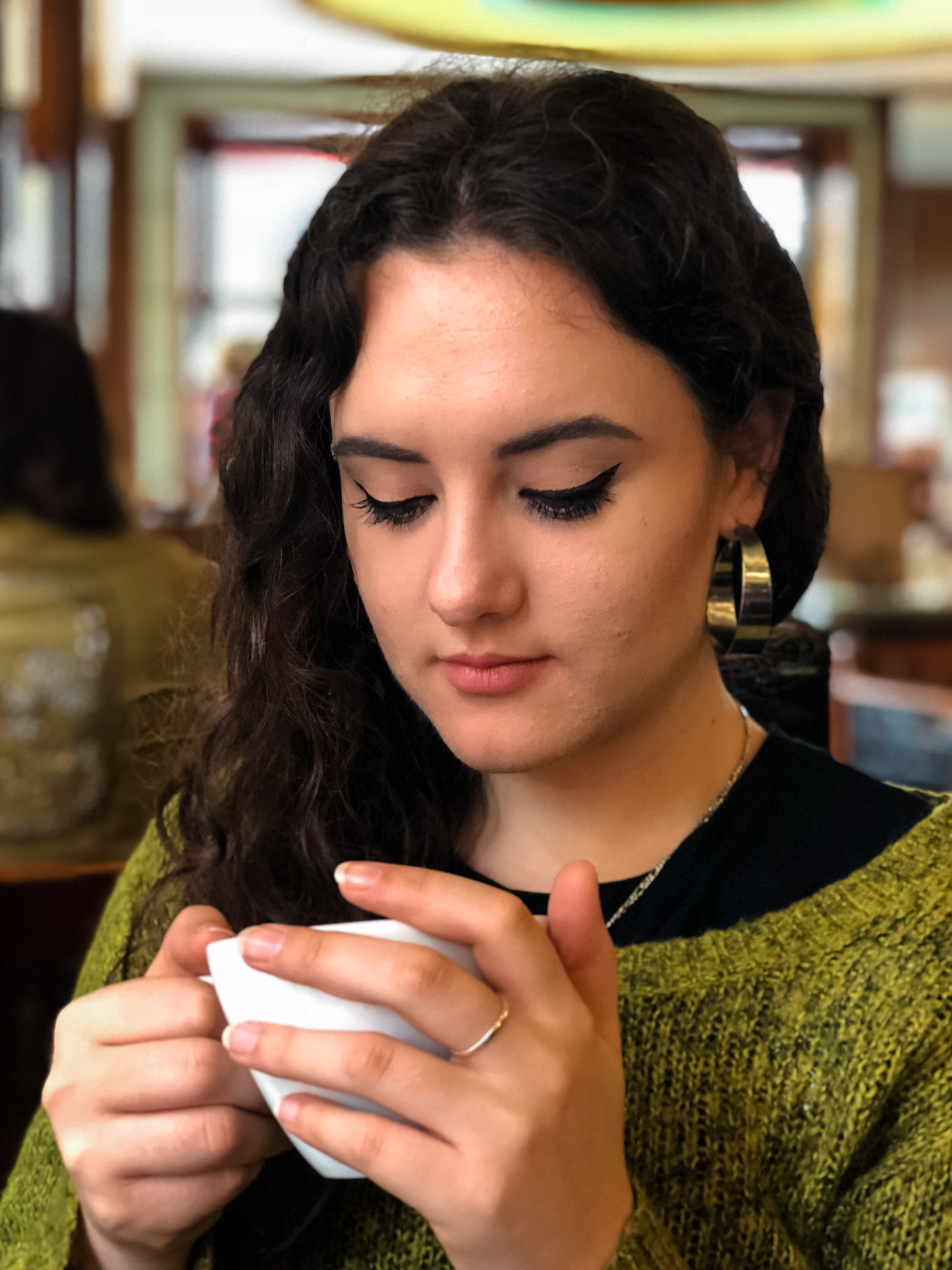 For the most part I was pleasantly surprised by the quality of the iPhone's new camera, it caught vibrant colours and I thought it was better again in low light; also the new 1080 240p slow motion video is so much nicer than on the iPhone 7 Plus with it's 720p. Also i'm normally all for the HDR mode, but I did find myself asking it to keep the original image as I wasn't always pleased with the results at times; but this could also happen on any of the other phones, and is more a test of the software, not hardware.
As we are working with a new image sensor and new codec, its hard to say the new image format has anything to do with the improvement in image quality, it's far more likely the larger sensor is doing most of the work.
Accessing the Images
Getting to the images in their original HEIF form can be slightly tricky depending on your circumstances. In the world of Apple, only the latest versions of iOS and MacOS can read the format, anything older looks blankly at the images with no clue how to read them. So if you plan to shoot on your iPhone in HEIF and edit them on your Mac, then you could be disappointed.
Personally my Mac is running El Capitan, and I don't want to upgrade to High Sierra until I know my applications won't explode, as rolling back and re-installing if they do, would be less than fun. I have recently updated my Lightroom to Version 6 but still mostly run the CS6 editions of Adobe programmes: After Effects, Media Encoder and Premiere as I don't use them often enough to want to pay £50 a month for the latest versions. Currently they all work pretty well, Premiere...struggles, but it works - I daren't go to High Sierra for now, as access to some iPhone photos isn't worth the risk right now. I did try using the latest 'Lightroom Classic CC' which can support HEIF images but it seems that without the High Sierra foundation there, it won't read them.
My hope was I'd be able to shoot photos in HEIF and convert them using an iOS app to export as a lossless codec, likely DNG or TIFF, and export those to my Mac for editing; this doesn't seem to be a possibility. Lightroom Mobile can shoot in DNG but won't transcode other images to the format. ProCam can shoot in TIFF, HDR, RAW or JPEG but won't convert a HEIF image to anything other than JPEG; I had a discussion with them on Twitter to their bemusement as to why I'd want to do this, and claiming it wasn't possible anyway. I can see various other apps in the App Store claiming to transcode images to various formats but they all charge, and I highly doubt any of them will do what I want right now.
Seemingly my only option in regards to getting the images to my Mac is to export out JPEGs and edit those, but I wonder if I'd potentially have less data to work with than if I'd just shot JPEG in the first place; so what would be the point in all this - i'd need to test this though to be sure. For ultimate quality and accessibility in the future I should be shooting in DNG using the Lightroom Mobile app, but then I've just upped my image sizes dramatically, whilst rendering the new format void.
Maybe i'll make the leap to High Sierra once the dust has cleared and hope for the best, but until then I am likely stuck with editing the HEIF files on my phone in the standard Photos app, or a JPEG transocde in Snapseed, or a DNG capture in Lightroom Mobile; with exporting out edited JPEGs as an end result. One useful editing tool is the ability to alter the depth information of a Portrait shot in ProCam, changing the blur amount etc.
Other Camera Features of the iPhone 8 Plus
The other camera features are pretty nice in all honesty, the Portrait mode is definitely better than it was, and the Portrait Lighting beta mode is an interesting addition, with the 'Studio lighting' effect being a favourite of mine as it lifts the face a little, whereas the 'Contour Effect' seems to add a dark shadow on the jawline, making it looks like you have a thin beard, and 'Stage Light' tends to just get confused with hairlines, which is expected really. Interestingly too I couldn't get the Portrait Mode photos off the phone in any format other than JPEG, I imagine this is due to the depth information needing to be embedded into the file to be visible to other devices, in HEIF format it could be misread as just a normal photo with the depth info to one side; like EXIF or XMP data works with a RAW file.
And as I mentioned above the new Slow Motion is sort of outstanding, I captured a street artist in Prague's Old Town Square making giant bubbles and caught on camera some children popping them, and the effect was really impressive for a cameraphone - Link to Instagram post. It even held up well enough for Instagram or Twitter quality when shooting in bad lighting of myself and my girlfriend firing crossbows indoors; I wouldn't quite put it into a film, expecting it to seamlessly sit next to Arri footage though.
Editing the Images from the iPhone 8
As I can only edit the JPEGs for now on my Mac, I didn't get to experience editing the original HEIF files. But the editing experience was very similar to other recent iPhones, the images are noisy when indoors (especially on the darker 2x lens), as once the sensitivity is above the native 'ISO 20' the tiny sensor seems to struggle. However, Lightroom did a great job as always isolating colour channels to allow editing the spectrums of colour as I saw fit; I would recommend keeping an eye on the fringing between colours though, as it quickly becomes rough when pushing too far. Obviously editing these images is far different from editing a RAW file from one of my Nikons, the iPhone images already have a 'Look' to them and are heavily sharpened, with also artefacts from the JPEG compression, but you can do quite a lot with them in reality.
Initially I found myself adding a little denoise (around 15 in Luminance and 35 in Colour) and a little Sharpen, to alter the noise pattern of the images, but ended up only adding 10 to Luminance Denoise and 35 to Colour, with no Sharpen; any more and I found the images started to turn smudgy. The noise is very prevalent in the images shot indoors mostly.
In general though I was happy with how much I could do in Lightroom, most of that is down to the program, but the images held up fairly well, and I'd imagine the original HEIF files would hold up further given the extra bit-depth of the sensor's 10-bit capabilities.
My HEIF Questions, Answered
During my testing of the phone and of the codec i've answered my own questions, Apple don't tend to get into details on things they aren't interested in answering. And as this is all quite new technology in the hands of the public, we don't have all our answers straight away, just look at any forum.
Would my current photos be converted to HEIF?
This is a no, all photos taken on your phone before iOS11 will stay as JPEG, so my 30GB of content will stay that size, only new images are stored in the new HEIF format.
What can read the new format?
Currently all iPhones running iOS11 and Mac's running High Sierra. Adobe have also been very quick on updating Lightroom to take in the new format, with their October release of Lightroom Classic and Lightroom CC; as of late October 2017 I can see very little else supporting it.
Can I choose to go back to JPEG if I want to?
Yes, in the 'Camera' section of Settings, you can choose to capture in 'High Efficiency' or 'Most Compatible' with the latter being JPEG photos and H264 video; but this does mean you can't shoot 1080p 240fps and 4K in 60fps.
Will other image iOS apps support it (Instagram, Snapseed etc), and if they don't, what will happen?
Right now I'm not 100% sure what does and what doesn't. These apps will all open the new images, but whether they are transcoding to JPEG to view and share the image isn't obvious. But having looked through the recent update info, I can't see anything suggesting they can yet.
Can I open them on my Mac in Lightroom, to get the images full colour range?
Yes, but only with the latest Lightroom and the latest MacOS, High Sierra.
Can I convert them to a codec other than JPEG to share them?
Not currently, you are limited to converting to JPEG for sharing images. For the ultimate image quality, capture in ProCam or Lightroom Mobile in a different format.
Conclusion
I feel the new iPhone 8 Plus camera is definitely an improvement over the iPhone 7 Plus' camera, and I am all for the new image format, and I look forward to using it to it's fullest in the future. The images are excellent for something with a sensor still smaller than a fingernail at 1/3", and it's ability to capture slow motion video, which is 8 times slow than real life at full HD is impressive.
However I still feel the same way about the images when they are viewed off the phone, they tend to look over-sharpened and this can make them look rough in places, and so capturing them in a third-party app like Lightroom or ProCam in a format intended for quality will always be the optimal way to shoot when aiming for the best image possible.
Hopefully support for HEIF will grow as other applications and companies believe it is the way forward. But this isn't certain for the still image side of things, the invention of JPEG2000 was a similar idea which as you can probably guess, didn't really go very far. But perhaps with H265/HEVC definitely being the next generation of low data/high resolution video, maybe this will be a strong force to push HEIF as the next standard of photo.
The grid above shows 30 images shot on the iPhone 8+, most shot in the standard camera app, with some were shot using 'Filmborn' but then processed with the original JPEG. Each image was edited in Lightroom with the first image being the original, and the second image, being the edit.
Update 1st January 2018
Since having now used the iPhone 8 Plus camera for several months now I have found the way I like to use it best; essentially in Adobe Lightroom Mobile. I enjoy shooting with Filmborn a lot as it has a wonderful way of emulating film stock and creates some very nice photos, however for ultimate quality I'd prefer to shoot in Lightroom for easily useable DNG files for editing in other applications and on Desktop Lightroom.
One negative of Lightroom Mobile is getting the photos out of the app. If you pay an Adobe subscription then you can have the photos sync between Lightroom Mobile and Desktop, but if you do not (like me) you have to export each file individually (if you want the original DNG file). But other than that the app is fantastic, easy to shoot in, easy to edit in, and doesn't crash.
Fortunately, I was going travelling again at the end of November to Marrakech in Morocco, and decided to use this trip to try and use Lightroom Mobile for all my photography, instead of using the default camera app, Filmborn, a full camera, a film camera, or even a disposable camera.
Below is a grid of many photos taken in Marrakech, using the Lightroom Mobile app with the iPhone 8 Plus, and then edited in Lightroom Desktop. Each photo is the original image and then my edit of the image.
Update 1st June 2018 - Back to H264/JPEG
I've recently come across an issue that was unexpected when using the new 'High Efficiency' HEIC/HEVC setting in the camera app. The issue isn't due to the codec or to the phone, but how Apple stores and manages your videos and photos in the cloud.
To give some back story, I went to Florida in May for a week to attend a wedding. I planned to make a video about the week, only using the iPhone and a couple of GoPro's for capturing footage; and aiming to master the project in 1080p. I had the iPhone capturing in 1080 (as I always do) and the GoPros set to 1920x1440 (4:3 format).
When I got home to the UK, I had forgotten all my videos would have been stored in iCloud due to my phone being set to 'Optimise Storage', which had filled my 50GB of online storage. This isn't usually a problem as you're often only needing a couple of files, but re-downloading videos in bulk from the iCloud website is managed terribly by Apple. Firstly Apple doesn't let you lasso multiple items at once - you have to cmd+click to highlight more than one at once, to then download in bulk. And even then Apple doesn't compress them into one large download, but each video is it's own download, which leads to your bandwidth being squeezed between all the files individually.
Alternatively Google Drive compresses multiple files together into a zip file so they all download at once, it's slow waiting for the zip, but it optimises your bandwidth.
When I realised It would take time to download all this media manually, one file at a time, to optimise my bandwidth (at the time I had 10Mb/s down). My next idea was to sync my Photo library on my Mac so the Mac just bulk downloaded them from iCloud in the background, taking more overall time, but less of my time. I hoped the Photos app for Mac, allowed you to choose 'Optimise Storage' like on the phone, where I'd have just thumbnails of each image/video then I could choose what I wanted the full version of...nope. Instead the options are either: download everything, or download only thumbnails unless there is hard drive space, then we'll background download as much as we can; that was going to be around 30GB of stuff I didn't need and could take hours. I opted to download the videos from iCloud in chunks of 10 files at a time.
After downloading all the files off iCloud, I deleted them from iCloud so it would free up some space, and work again. When I started the edit of this video I noticed any iPhone footage was 720p, not the 1080p I had originally shot. I wondered if perhaps my iPhone was set to 720p accidentally when recording, but it wasn't.
I asked Apple on Twitter if downloading media from iCloud that was shot in 1080, was then 720 when downloaded; but they palmed me off to their support site, so I decided to investigate myself. I tested my theory by downloading the 'Unmodified Original' file then followed by the 'Most Compatible' file. Turns out iCloud's 'Most Compatible' download, converts your footage from HEVC to H264 as expected, but also resizes your footage from it's original (whether that is 1080p or 4k) to 720p with no warning or text to explain this.
This issue wouldn't be an issue if I was fully immersed in the next step of Apple's world, of OS versions with High Sierra and using FCPX, but right now I have no good reason to update to it. Also, I honestly didn't expect Apple to resize my videos when downloading a compatible version; I can't find an explanation of this on their website anywhere. I assumed it would give me a H264 file, but in the original frame size I shot the video in.
This is why I am switching back to 'Most Compatible' for capture on the iPhone, because when you record in 1920x1080, then download it from iCloud, you actually get the 1920x1080 you shot. And if I want more quality in my phones, I use Lightroom anyway to shoot a DNG.